TEMPORARY POWER: BUILD VS. BUY
WHEN A SOLUTION IS ACTUALLY A PROBLEM
For years, people have been struggling with the question of whether to buy or build their own temporary power distribution unit. There is a lot to think about when coming to decision on this topic.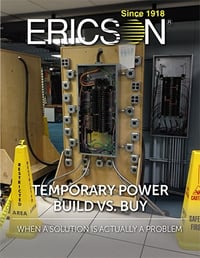 In this white paper we'll dive into key factors that are commonly discussed around buying or building a temporary power unit, like:
Time and money savings
Ease-of-use and portability around a jobsite
Safety and liability issues
Complete the form on this page to download your own copy of the white paper.