Power Transformer Units up to 300 kVA*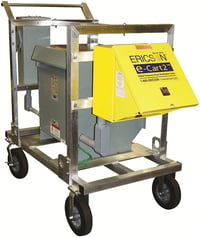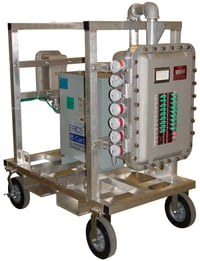 Ericson's e-Cart® delivers power transformation and distribution functionality utilizing a unique platform that is built ruggedly enough to survive the harshest jobsite environments, while delivering benefits such as simplified connectivity, panel access clearance and portability. Flexible configuration alternatives (including an explosion proof option) provide the ability to meet specific application requirements without the cost typically associated with custom solutions.
Designed for simplified plug-n-play use, Ericson temporary power solutions require minimal setup and teardown time, saving valuable time and the associated expense. These solutions are ideal for a broad range of temporary power applications including general construction, maintenance and repair, oil and gas exploration, emergency response, entertainment venues, and rental services.
*e-Cart®: 30-300 kVA
*e-Cart-XPTM: 15-75 kVA