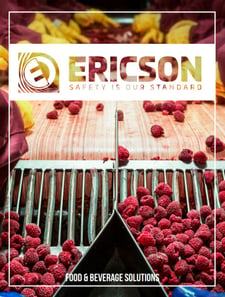 Being proactive in a post-FSMA world means finding solutions to will minimize the risk of contamination. Adding anti-microbial products to your operation is an easy way to maintain FSMA compliance.

Ericson has the specialty lighting and anti-microbial power products you need to provide power and lighting during safely and efficiently.

Download our Food & Beverage Solutions brochure to learn more about Ericson's lighting, cable protection, and anti-microbial products that will help you keep your facility running optimally.

Complete the form on this page to download your own copy.