Revolutionary Design. No Performance Compromises.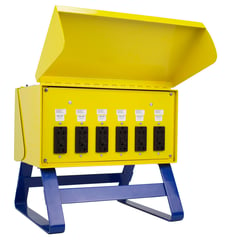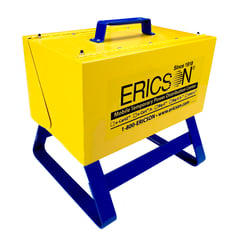 Ericson has revolutionized the traditional "spider box" with a design that is not seen anywhere else. From form factor to safety specifications to durability, the Compact 50 Amp PDU has everything you need for temporary power distribution on your work site.
By listening to our customers and understanding common frustrations with typical power distribution units, we were able to design something truly unique in the marketplace:
Our patented open-neutral protection significantly decreases nuisance tripping
The compact "lunchbox style" design makes this PDU easy to carry and transport around the work site with one hand
The unique dual metal lids provide NEMA 3R in-use protection from the elements
Find out why people love our Compact 50 Amp PDU.