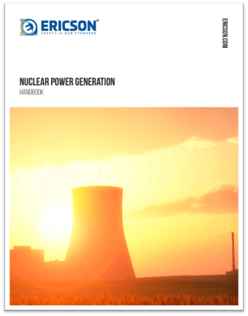 Nuclear power is now a significant energy source across the globe.
As demand for electricity grows amidst a shift to clean energy, many governments and regulatory agencies are looking to nuclear as a critical option. Since new construction is mostly cost-prohibitive, plants must stay in commission for longer while increasing output.
Ensuring worker safety during critical maintenance and upgrade operations is paramount.
This handbook explores trends that are shifting the market, key challenges created by growing capacity demands, and essential regulations governing the industry. It also explores how this translates to best practices for the safe and efficient operation of nuclear power plants.
Explore important topics such as:
The Nuclear Fuel Cycle
History of Nuclear Energy
2019-2020 Nuclear Power Trends
Key Challenges in the Industry
Nuclear Maintenance Checklist
Key Regulations and Standards
Future Scenarios