Power & Lighting Solutions for Refineries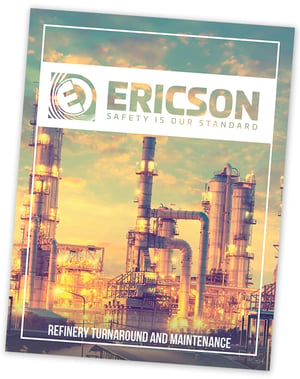 Whether planned or unplanned equipment downtime happens, and it's costly. You need to be prepared with the right tools to get your plant up and running in the shortest amount of time.
Ericson has the industrial-grade products you need to provide power and lighting during maintenance activities and to increase safety and efficiency all around your facility.
Designed and built to the highest standards with an unwavering commitment to exceptional quality and OSHA/NEC/CEC safety standards, Ericson's products deliver the power and light you need on the job site with unrivaled personnel and equipment protection.
Download this guide to learn about some of our refinery products, including:
Explosion-proof lighting
Linear LED lights
Hand lamps
Power distribution
Wiring devices
GFCI protection
Cable & hose management
Complete the form to download our guide and learn about some of Ericson's most popular solutions for refinery maintenance.